This page contains a list of useful links to better understand what Kaspa is and what is its background and, let's call it, prehistory.
There's a (still very early) whitepaper draft here: https://www.overleaf.com/read/wsvfqdfjbdgx. Please note that Kaspa theoretical backgrounds are complicated and this makes the task of writing a whitepaper very challenging, in the sense of keeping balance between a relative simplicity on one hand and a mathematical correctness on the other.
There's a series of Medium posts by Yonatan Sompolinsky (@hashdag), one of Kaspa theoreticians, explaining his views and decisions about Kaspa. It's very useful if you want to get the overall impression of what are Kaspa philosophy, history, basics and tradeoffs:
There is even more to read there, but part of that info could have become outdated. Anyway you're welcome: https://hashdag.medium.com/
Shai (@deshe) is another Kaspa theoretician, here's his review of what's and why's (mainly about the PHANTOM and GHOSTDAG):
Ori (@someone235) is one of the Kaspa core devs, and here's a couple of his posts about threats to Bitcoin that Kaspa addresses:
If you need to really dive into maths behind Kaspa consensus mechanics, there's a peer-reviewed GHOSTDAG's theoretical substantiation paper here: "PHANTOM GHOSTDAG. A Scalable Generalization of Nakamoto Consensus". The same at official ACM website: https://dl.acm.org/doi/abs/10.1145/3479722.3480990 in case you want one.
A concrete definition of various parameters of the Kaspa's GHOSTDAG implementation: "An atlas of the various constants and dependencies thereof"
¶ Prunality and pruning
As Kaspa's fast BPS rate makes its DB grow extremely fast, the ability to prune some of the information was discussed and theoretically confirmed in the following works:
Also a DB size growth survey and calculations:
It has been implemented in source code for a long time and it works.
Regulating difficulty effectively and taking care of all the accompanying interferences is too one of the challenges that Kaspa high blockrate and DAG structure arise. Here are related posts discussing and proposing solutions for that: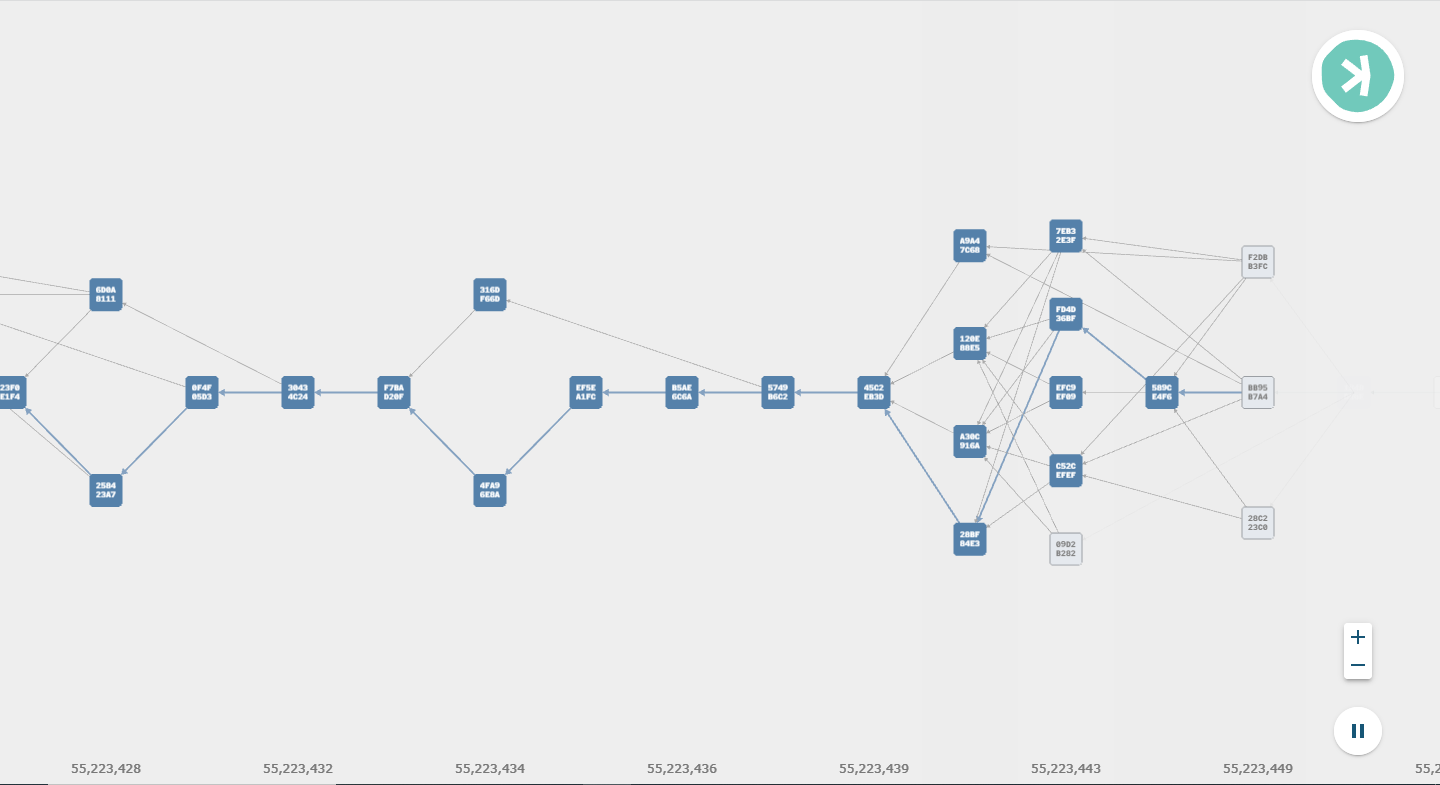 There's a live view of the Kaspa network DAG structure, and if you want to understand more visually how the DAG looks in its liveliness, visit it. It'd also be very informative to click on a block and then hover the mouse over the small icons of "i in circle" to get the explanation of what is what.